Partner 4. REACH Innovation, Graz, Austria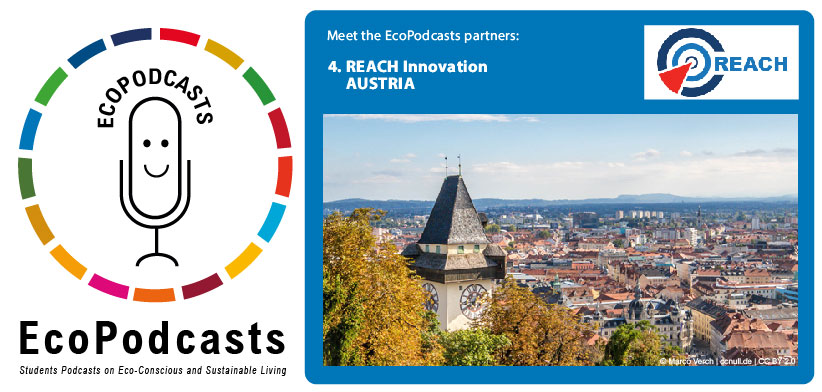 Since  its foundation in 2015, REACH Innovation Consultancy supplies competent and efficient services for research, development and innovation projects. REACH supports organizations and individuals by empowering them to grow within their goals and aspirations, through technical and innovation support and consulting for international projects, as well as participation in specific project developments. Qualified services are offered in support of project proposals, impact and innovation assessment, results' intellectual property definition, dissemination, exploitation of results, use-cases management and showcasing via simulation platforms, quality assurance of technical and scientific publications, as well as management of projects funded by the European Commission. Main focus is given to the Information Communication Technology area.

REACH also supports projects with Latin America, with emphasis on the EU-Brazil Research Collaboration. It counts on a pool of highly qualified experts to cover specific areas of knowledge.
In EcoPodcasts, REACH is responsible for the creation of the website and the dissemination of the project's outcomes via  networking interactions, as well as for the exploitation of the project, creating a community of awareness for environmental concerns.
"REACH" Team: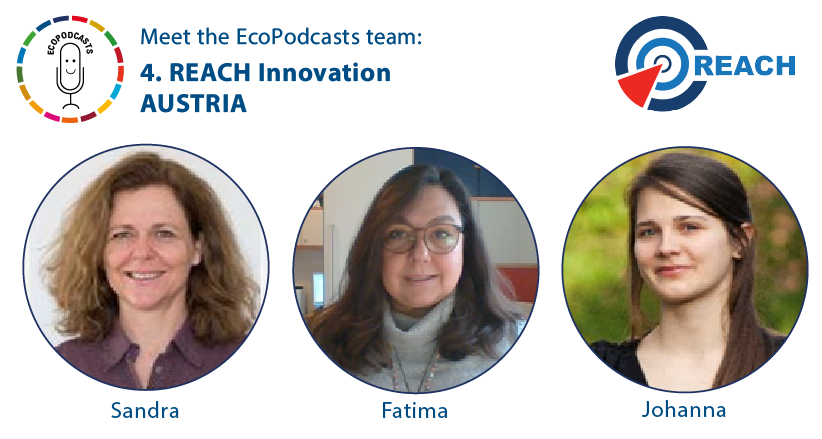 Sandra Vidal-Weisch holds a Ph.D. in Urban Planning from the Technical University of Graz and an Engineer degree in Architecture and Urban Planning from the Catholic University of Santos, Sao Paulo. She is a senior professional in urban planning with consolidated experience in project planning and control, including financial project management. Sandra is fluent in Portuguese, German, Spanish and English; and has cross-cultural experience from having worked in various technical projects both in Brazil and in Europe.
In EcoPodcasts, Sandra collaborates on all tasks related to project communication, dissemination and exploitation, as well as the interaction with other partners, collaborating on the tasks related to visual online communication and design, including the communication strategy, concepts and materials.
Fatima Dargam holds a Ph.D. in Computer Sciences from Imperial College, London; a Master degree in Artificial Intelligence from Instituto Militar de Engenharia, Rio de Janeiro; an Engineering degree in Electronics from Santa Ursula University in Rio de Janeiro; and a Bachelors degree in English from USU. She is an experienced ICT professional, working for many years in Research and Development. She is evaluator and reviewer of European Commission funded projects. Since 2012, she has been continuously involved in the assessment, evaluation and review of several large-scale European Research & Innovation Projects, within FP7, COST and  Horizon2020. Fatima is author and co-author of many publications.
In EcoPodcasts, Fatima is responsible for the overall management of the dissemination and exploitation together with REACH's team, supporting the quality assurance, its deliverables and exploitable outcomes.
Johanna Heinemann holds a degree in Law from the University of Graz, where she is currently finishing her Doctoral studies under the Law PhD Program. She has studied in France for a semester and is fluent in German, English, and French. She has worked as a University Assistant at the Legal Philosophy Department at the University of Graz for several years, where she gained experience with managing academic research projects, organizing events and proposal writing.
In the project, Johanna provides support on the educational project development, as well as its communication and dissemination activities, collaborating directly on the tasks related to the creation of the communication strategy and social media dissemination.