EcoPodcasts Toolbox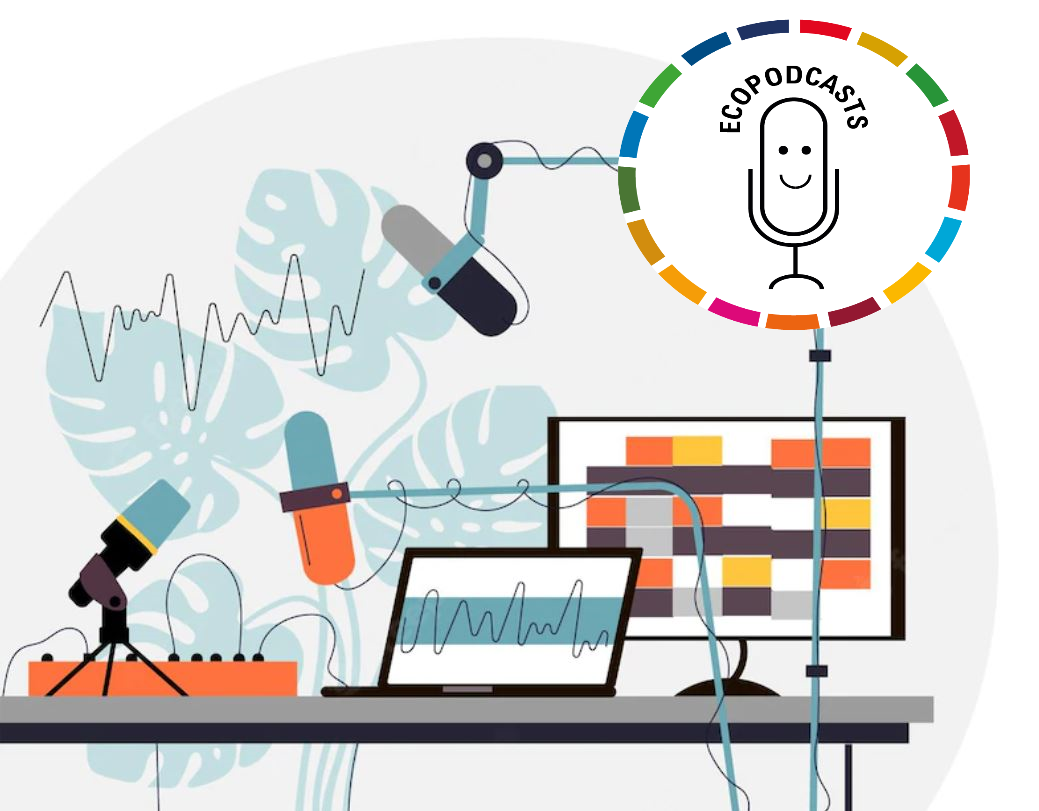 In this page you will find the linked tools, platforms and documents related to the suggested Good Practices; Teachers' Training Material; Students Guidance Material; Dissemination Material; and Publications.

For instance, within EcoPodcasts' "Resource Hub" you will find (as the project delivers its results) a comprehensive and useful repository of teaching and learning materials aimed at providing ready-to-use activities and digital resources that support the step-by-step implementation of each phase of the project's curriculum; as well as numerous resources on how to get students interested in topics related to ecoconsciousness, and how to help them identify the relevant research and how they can best channel their climate activism.    
Likewise, within EcoPodcasts' Network material, you will find links to connect to the EcoPodcasts project's community with other like-minded people and projects, allowing the interaction with the online open access community in numerous different ways, such as for instance: via interactive tools or suggestions of whom to follow and to engage on social media.
---


EcoPodcasts Dissemination Material



EcoPodcasts Project Logo (various Logo Files of "Friendly Mike")

EcoPodcasts Project Banner (Branded Material -EcoPodcasts Roll-up Files)
EcoPodcasts Project Leaflet

(Branded Material - EcoPodcasts Leaflet_Final Version)



EcoPodcasts Dissemination Strategy / Plan / Material:

EcoPodcasts Newsletters:


Newsletter 01 - PDF File: EcoPodcasts Newsletter #01/2022, download pdf.

 EcoPodcasts Press Releases:
(material not yet available)


---

 EcoPodcasts Publications


Ecopodcasts PR1 Publications (

The EcoPodcasts Curriculum):



Ecopodcasts PR2 Publications (The EcoPodcasts Training Package):


PR2.2: Mapping and analysis of existing teacher training programmes, download pdf. 
Ecopodcasts PR3 Publications (The EcoPodcasts Platform):


(material not yet available)
Ecopodcasts PR4 Publications (Resources Pool):


(material not yet available)

Ecopodcasts PR5 Publications (The EcoPodcasts Network):


PR5.1: The EcoPodcasts Network: Screening of Open Access Initiatives on Podcasting and Environmental Education, Collection of Links (living document), link to open document

---
 
EcoPodcasts Resources Hub & Network



Ecopodcasts Resources Hub Material:


(material not yet available)
---